AHGP Canada
Canadian
Genealogy
New Brunswick


New Brunswick, one of the four original provinces of Canada, entered the Canadian Confederation on July 1, 1867. The Charlottetown Conference of 1864, which ultimately led to the confederation movement, originally had been intended to discuss only a Maritime Union, but concerns over the American Civil War as well as Fenian activity along the border led to an interest in expanding the scope of the proposed union. This interest in an expanded union arose from the Province of Canada (formerly Upper and Lower Canada, later Ontario and Quebec), and a request was made by the Canadian political leaders to the organizers of the Maritime conference to have the meeting agenda altered.
Although the Maritime leaders were swayed by the arguments of the Canadians, many ordinary residents of the Maritimes wanted no part of this larger confederation for fear that their interests and concerns would be ignored in a wider national union. Many politicians who supported confederation, such as Sir Samuel Leonard Tilley (New Brunswick's best-known Father of Confederation), found themselves without a seat after the next election; nevertheless, backers of the wider confederation eventually prevailed.
Following confederation, the fears of the anti-confederates were proven correct as new national policies and trade barriers were soon adopted by the central government, thus disrupting the historic trading relationship between the Maritime Provinces and New England. The situation in New Brunswick was exacerbated by both the Great Fire of 1877 in Saint John and the decline of the wooden shipbuilding industry; skilled workers were thus forced to move to other parts of Canada or to the United States to seek employment.
As the 20th century dawned, however, the province's economy again began to expand. Manufacturing gained strength with the construction of textile mills; and in the crucial forestry sector, the sawmills that had dotted inland sections of the province gave way to larger pulp and paper mills. The railway industry, meanwhile, provided for growth and prosperity in the Moncton region. Nevertheless, unemployment remained high throughout the province, and the Great Depression brought another setback. Two influential families, the Irvings and the McCains, emerged from the Depression to begin to modernise and vertically integrate the provincial economy—especially in the vital forestry, food processing, and energy sectors.
The Acadians in northern New Brunswick had long been geographically and linguistically isolated from the more numerous English speakers, who lived in the south of the province. Government services were often not available in French, and the infrastructure in predominantly Francophone areas was noticeably less developed than in the rest of the province; this changed with the election of Premier Louis Robichaud in 1960. He embarked on the ambitious Equal Opportunity Plan, in which education, rural road maintenance, and health care fell under the sole jurisdiction of a provincial government that insisted on equal coverage throughout the province. County councils were abolished, and the rural areas came under direct provincial jurisdiction. The 1969 Official Languages Act made French an official language.
| | | |
| --- | --- | --- |
| Bathurst | Campbellton | Dieppe |
| Edmundston | Fredericton | Miramichi |
| Moncton | | Saint John |
Passenger Lists

Irish Portal

Mailing List

The Old Burial Ground - St. John
The Old Burial Ground - Fredericton
Commonwealth War Graves Commission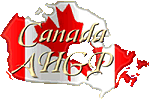 ©Copyright 2005 - Present
All Rights Reserved